Find Out More About Our School's
Admission Process
St. Monica School admits students of any race, color, national or ethnic origin, and religion to all of the rights, privileges, programs, and activities generally accorded or made available to its students. The school does not discriminate on the basis of race, color, national or ethnic origin in the administration of its educational policies, its admission policy, or in any school-administered program.
The school endeavors to accommodate students with special needs, as the school's resources and capabilities reasonably permit. The school reserves the right to decline admission or impose reasonable conditions of attendance were indicted under the circumstances.
The school follows the local public school district's age requirements for admission. A student who is 5 years old by September 1st is eligible for kindergarten. The following criteria are necessary for admission:
Birth Certificate
Baptismal Certificate
Immunization Records
Social Security Card
The parents/guardians commit themselves, in writing, to accept and promote the philosophy, goals, objectives, and regulations of our school. They also consent, in writing, to the child's participation in religion class and religious functions.
Transfer students must have their most recent report card, disciplinary records, and a transfer slip.
To make an appointment to register, please call the Senior School main office at (215) 467-5338.
*Registration is $150.00 per child (for up to three children).
**For information and inquiries related to St. Monica Early Learning Center (Program for children ages 3-4), please call (215) 334-6001.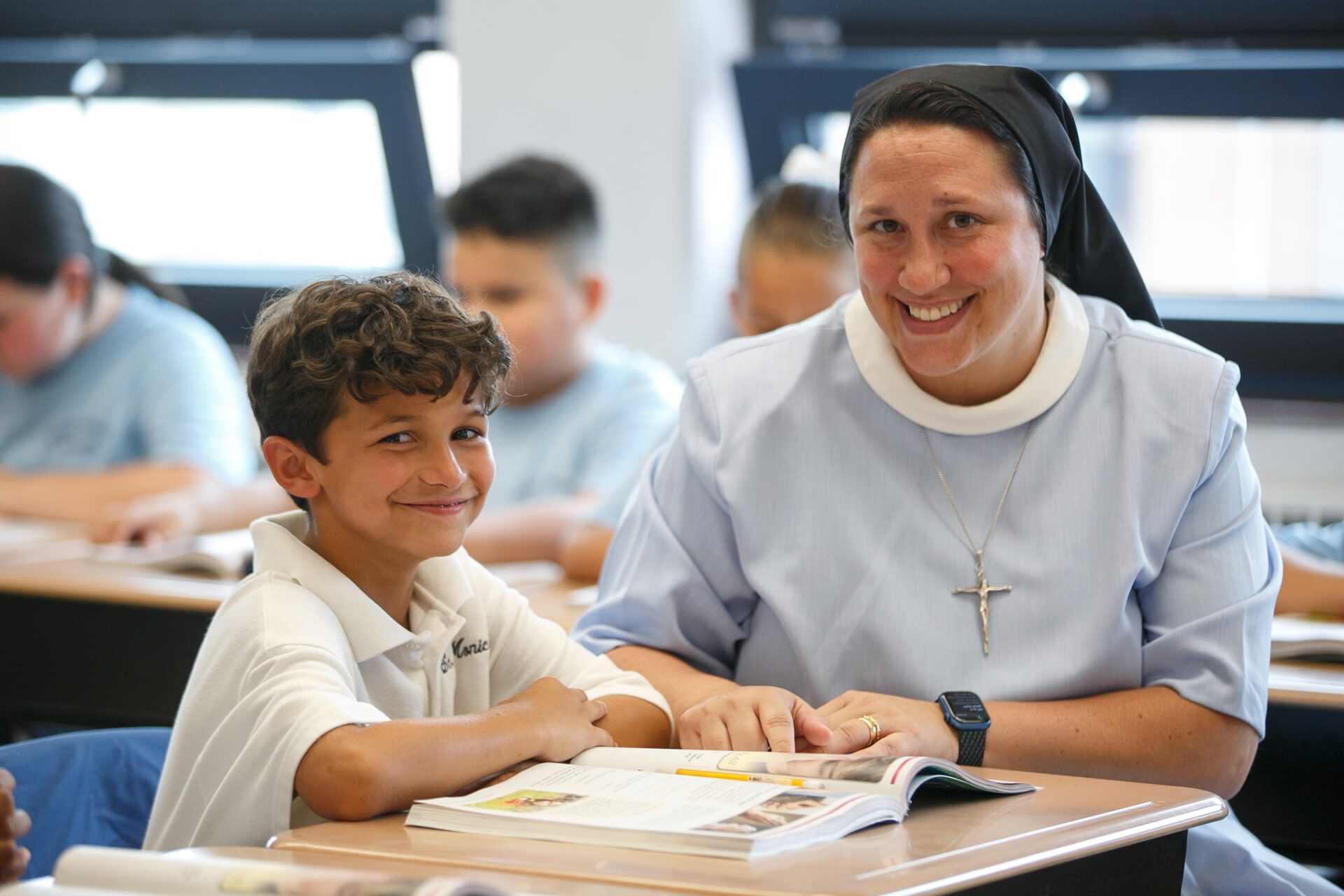 2023-2024 Application Process
Kindergarten Registration
Prospective applicants need to fill out and sign the "New Family Registration", and "New Student Registration". Make sure a "New Student Registration" is filled out for EACH CHILD.
If you have more than one child in school, only one family form is necessary. Please complete all information on the forms. Forms must be completed in order to be processed.
Completed forms, along with the Non-Refundable $150 application fee per child for up to 3 children, should be mailed or dropped off to St. Monica School: 2500 S 16th St, Philadelphia, PA 19145, US.
Applications will be reviewed on a first come, first served basis.
Applications received without the application fee will not be considered.
After all paperwork is submitted and reviewed, an interview will be scheduled with the principal, parents, and child.
Additional paperwork may be required upon request.
FACTS & Tuition Assistance
St. Monica has partnered with FACTS management company to help us manage our tuition payment program. To learn more about FACTS, please visit the company's website factsmgt.com or call 1-866-441-4637. To make tuition payments, please visit online.factsmgt.com.
Every parent who wishes for a Catholic Education for their child should not be deprived of this for financial reasons. Parents may apply for assistance from the St. Monica School Education Fund for hardship cases. We encourage all parents to seek assistance by applying online with BLOCS at www.BLOCS.org, Children's Scholarship Fund at www.csfphiladelphia.org. 
Parents are required to remit tuition through the FACTS Program. Parents register with the program annually to debit tuition from an identified bank account. Parents may choose to pay tuition annually, semi-annually, or on a monthly basis. Additionally, parents are charged a monthly school fee. Other fees may include stationery supplies, field trips, clubs, or art fees.